Podcasts are a great way to get inspired, keep your mind fresh with new ideas and learn from other great inspiring people.
Whether you're OOO on holiday already or eager to go in the upcoming days, we've crafted a list of 10 EU-produced podcasts to keep you entertained during the summer. You should use the time off to disconnect and recharge, but you can also slide in a few tips and tricks, valuable information and experiences from other entrepreneurs, creators and CEOs to inspire your entrepreneurial journey.
This list is for those who want to hear about some exciting startup adventures, business insights and topics like productivity, budgeting and entrepreneurship.
Deep Dive with Ali Abdaal
— Doctor turned Youtuber, entrepreneur and productivity guru, Ali Abdaal is the host of Deep Dive. It's a podcast that explores the minds of entrepreneurs, creators and other inspiring people to learn the strategies that help them live happier, healthier and more productive lives. The podcast is on its second season and has a library of 39 episodes counting trailers, snippets (short episodes) and long-form episodes that move around the 1-1.30 hours and come out weekly.

The Diary of the CEO — Steven Bartlett is the founder of Social Chain, a social media marketing agency that started at 21 from his bedroom in Manchester. Speaker, investor, best-selling author and content creator, he's one of the UK's recognised entrepreneurs and host of The Diary of a CEO, one of the most listened to podcasts globally in the business category. The Diary of a CEO is a podcast about the remarkable stories of the people who have defined culture, achieved greatness, and created stories worth studying and sharing. With more than 230 produced episodes, The Diary of the CEO is a weekly podcast available on all podcast platforms and on YouTube, where you'll be able to enjoy the conversation in HQ video for a more immersive experience.

This Much I Know – The Seedcamp Podcast — If you're interested in learning more about the world of investing and gaining tips from startup founders on this topic, this podcast is for you. Produced at Seedcamp, the European seed-stage venture capital fund, This Much I Know brings inside stories from startup founders, investors and leading tech voices: the people who've built businesses, scaled globally, failed fantastically and learnt massively. With over 260 episodes, this podcast posts a new episode monthly and can be listened to on all podcast and streaming platforms.

The Startup Diaries Podcast — With 4 seasons and 50 episodes under its belt, The Start-Up Diaries is a weekly podcast series that explores the challenges, insights and lessons learned by founders of successful UK-based tech startups. The podcast is produced by Burns Sheehan, a specialist technology recruitment consultancy with over a decade of experience in the industry. You can find this podcast on all streaming platforms, with a new episode each week.

On Purpose with Jay Shetty — Hosted by a former Monk, Jay Shetty is a New York Time Best-Selling Author, Purpose coach and host of the number 1 health podcast. On Purpose is a weekly podcast with more than 360 episodes that share fascinating conversations with the most insightful people in the world. Jay sits with entrepreneurs, authors, content creators, writers and health specialists to talk about health, work-life balance, relationships, productivity and meditation. His friendly approach and life experience are two reasons why On Purpose has become one of the most listened-to podcasts globally, helping people put health and life first.

Highway to Scale — If you want to learn about the ins and outs of business success, this is the right podcast for you. Highway to Scale is a collection of interviews with CEOs, executives, and managers from young successful companies making it big on the market. Each episode touches upon business beginnings and what it takes to go from 0 revenue to hundreds of employees and millions in valuation. In addition to learning more about the inner workings of their companies, the podcast also explores the company's management styles and how their understanding of business changed as their companies grew. This bi-monthly is available on all platforms and brings new content out bi-weekly.

Everyone Hates Marketers — The marketers reading this will probably know about this extravagant project and its founder. But, for those just hearing about it now, Everyone Hates Marketers is a weekly newsletter and podcast that gets right into business and helps people and companies stand out. Louis Grenier —a marketing consultant and blogger— interviews guests and shares his no-fluff, actionable marketing insights so you can stand out without being sleazy. This weekly podcast has been on air for four years and has over ad-free 264 episodes for you to enjoy.

Son of a Pitch with Michael Koenka — Michael Koenka is a pitch advisor and unicorn wrangler for companies and investors. He launched Son of a Pitch in March 2020. This monthly podcast is a collection of thoughts, musings, conversations on life, the universe and everything else in between. 
 

Entrepreneur Talks by STATION F — For EU founders and entrepreneurs, STATION F doesn't need an introduction, but we'll give it one either way. It's the world's biggest startup incubator, gathering a whole entrepreneurial ecosystem under one roof. Entrepreneur Talks is a bi-monthly podcast with a library of 48 episodes that aims to bring ambitious ideas to life.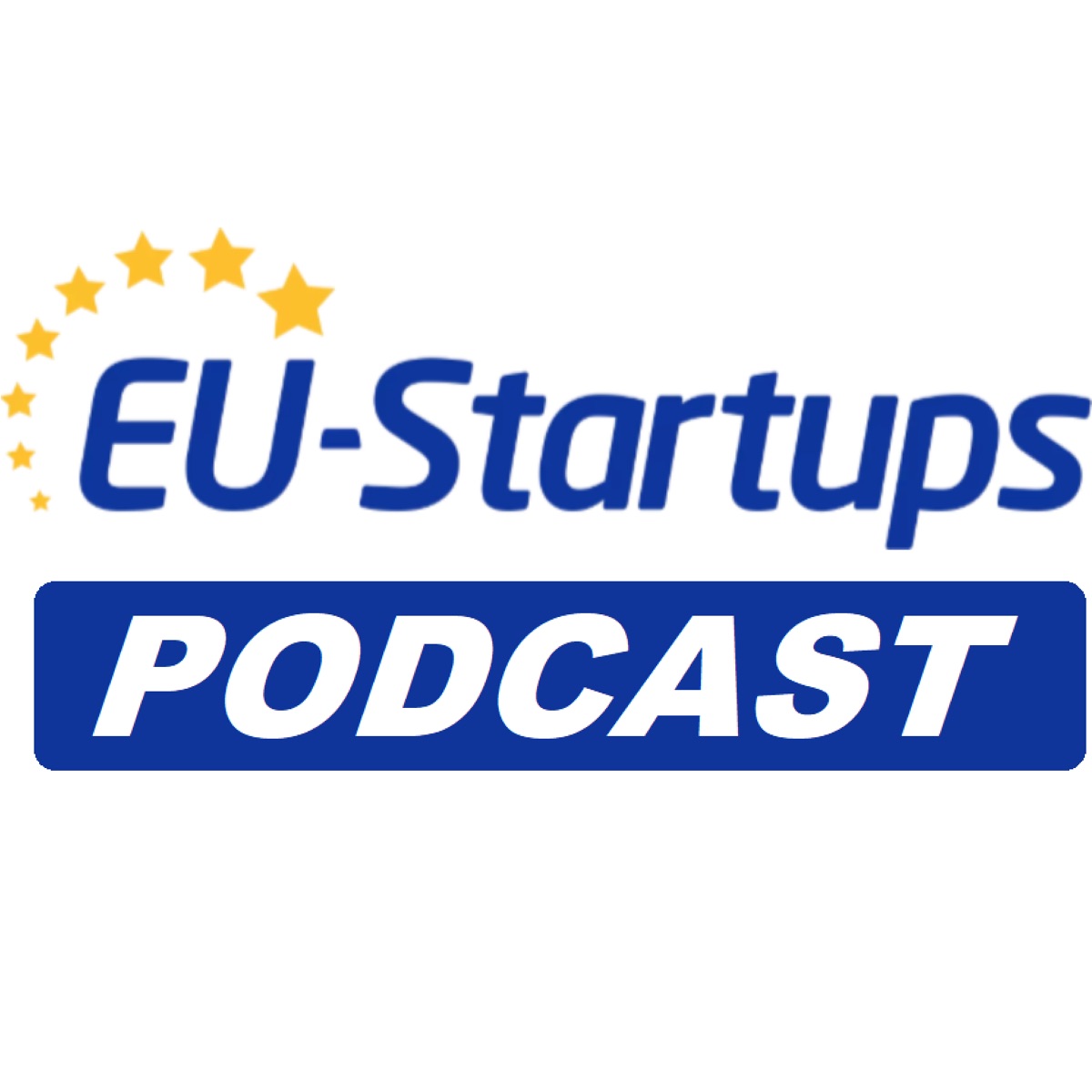 EU Startups Podcast— Produced by the EU-Startups team, this podcast shares stories and insights from prominent founders, entrepreneurs, investors, politicians and other key stakeholders in the European startup ecosystem. We delve into the personal stories, insights for the future and the trends making big changes in Europe's growing innovation community. The production is hosted by EU-Startups CEO Thomas or the  Head of Content, Patricia. The EU-Startups podcast is an excellent library of knowledge and inspiration for those founders and entrepreneurs looking to gain first-hand insights from founders and Europe's leading online magazine about startups.
Sometimes you can learn more from a good podcast than from your university course. It is a great tool to absorb a lot of information while driving, going on a walk, or simply having something in the background while doing chores around the house or working on something else. We hope you take away exciting insights from these podcasts through the summer and beyond. Have a great time off, and happy listening!
Are there any others you think we should include? Let us know!