lemono / Getty Images
A market shift doesn't have to be bad news for your real estate business. Team leader Marcus Larrea advises agents to pivot now in order to see great results from a more balanced approach.
Inman Connect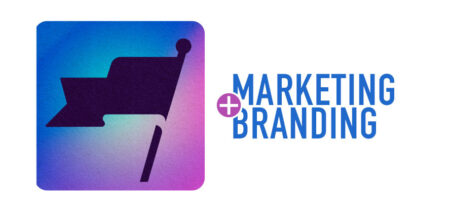 September is Marketing and Branding Month at Inman. Tips for better branding and in-depth features on how to take advantage of marketing tools provided by Zillow, Redfin and other platforms are all in the works in addition to insights from experts. You'll find it all at Inman, as well as our two-day virtual, flagship event, Your Playbook for the Fall Market, in October.
The real estate industry has enjoyed an incredible run of robust pricing, high demand and, consequently, happy sellers and agents. But there's little doubt the market is showing signs of cooling. That will ultimately be a good thing; unbalanced markets like the one we've seen recently aren't sustainable.
However, it presents an immediate risk to teams unprepared to adjust their approach. In market slowdowns, my team focuses on five actions to not only allow us to survive lower prices and slower sales but to thrive.
When you see income reductions on the horizon, that's a great time to make sure your debt load is as low as possible. You don't want to be making hefty payments while watching revenue decline. Focus on paying off debt as fast as possible.
One fruitful approach is cost-cutting. See where you can reduce expenditures to do more with less. Look for redundancies in your overall team processes. If you have two subscription-based systems that overlap in functionality, explore options to consolidate. Check for system updates that might make it possible to use just one. If that doesn't pan out, look for other systems that could take their place. 
For example, my team used to have separate broker management software. We transferred everything it tracked to Sisu and canceled our subscription to the redundant software. That saved us money by not having to pay for a second system without us having to give up the functionality we rely on.
Don't just focus on "business" expenses. Go through your credit card bill; are there subscriptions on auto-pay you don't need or use? Are you spending more than needed on entertainment or other discretionary expenses? Cutting outlays where possible allows you to not only pay your debts faster but also to focus more spending on positioning your team for long-term success.
Many businesses pull back on marketing when they see storm clouds on the sales horizon. In our experience, that's exactly the wrong approach. Slowdowns are the time to increase your marketing if possible. If you've maintained a healthy ledger, you may be able to afford increased advertising. If you can, do it! 
Marketing right now may not generate as many sales as it ordinarily would, but remember, most other teams are pulling back on their marketing. If your team is the one staying in front of potential clients, when the market begins climbing again, you will have positioned yourself to be at a competitive advantage.
Even if spending more on marketing isn't an option for you, there are ways to intensify your team's exposure to potential clients. Dive into your database. If you have a large one, you'll often find a good amount of business available. This can be enough to get you through a market slump. 
Making money during the real estate boom of the last few years was almost too easy. Listed homes often had so many potential buyers that sellers were coming up with ways to cut down on offers. Some sellers even demanded conditions that in any other market would be thought ridiculous, such as asking prospective buyers to write essays about why they wanted the home. 
Those days are gone, much to the relief of buyers. Generating sales and making money in a more normal market is more difficult but far from impossible. When tactics that worked in boom times become less effective, it's time to pivot to different strategies. 
We've enjoyed a bounty of leads from inbound buyers. It's always pleasant when monied buyers come to you. But we've seen that start to shift. Inbound call frequency is decreasing as the market cools, which means we need to shift in order to stay competitive. We're training our agents to be more proactive. Instead of waiting for buyers to come to us, we're making calls to potential customers.
What works in one market can be an abject failure in another. It's important to adapt to changing circumstances by changing your approach. Communication is key here. Talk with your team, and even peers from other teams, to glean "intel" about the market. Ask questions. Find out what other teams are doing successfully, whether they're in your local market or not. Be willing to try different approaches. A nimble mindset of being willing and eager to adapt is a key part of thriving as a business. 
Communicate with clients, past and present. Keep them abreast of market trends that are relevant to them. This is good practice regardless of market conditions, as maintaining contacts can lead to more opportunities, but it's especially important when sales slow. 
Don't forget to check in with your vendors. Loan officers and title companies see the market from a different perspective and might have a valuable insight you can use. Then, examine your technology. Is there equipment you lack which could help you reach out to potential leads more effectively? 
There's a tired old phrase we hear in business a lot: "Think outside the box." And while it's become cliche, there's also truth to it. Explore different, new or less common ways to generate leads and attract buyers and sellers to your team. 
One thing we're trying is calling for-sale-by-owner listings. This may seem counterintuitive; why call an FSBO when by definition, they don't have or want an agent? But sometimes calling and offering friendly advice makes a seller reconsider foregoing an agent. Simply reaching out to a do-it-yourself seller and being helpful can prove your value to them to the point that they sign you on, which is a win for both parties.
My team saw results just three months after implementing many of these ideas. Above all, don't be afraid of the slowdown. The real estate industry will be healthier after having a normalized market.
In other words, high prices are nice for sellers and agents, but if they cause sales to fizzle, the market suffers. Sustainable markets lead to better results for all involved. With the right approach, you can not just make it through a necessary corrective slowdown but thrive during it.
Marcus Larrea is the co-founder and team lead of Palm Paradise Real Estate based in Fort Myers, Florida. Follow him on Facebook and Instagram.
Simply enter the email address you used to create your account and click "Reset Password". You will receive additional instructions via email.
Forgot your username? If so please contact customer support at (510) 658-9252
Password Reset Instructions have been sent to
Please contact the parent account holder or Inman customer service @ 1-800-775-4662 customerservice@inman.com.
Coalesce's Select Membership is no longer active. Sign up for Individual Select membership today.
Please update your billing information to reactivate your membership.
You will be charged . Your subscription will automatically renew for on . For more details on our payment terms and how to cancel, click here.