In this series of Q&As, BAI talks to six entrepreneurs about their startups, their first steps into the industry and what advice they would give to people just starting out in the sector.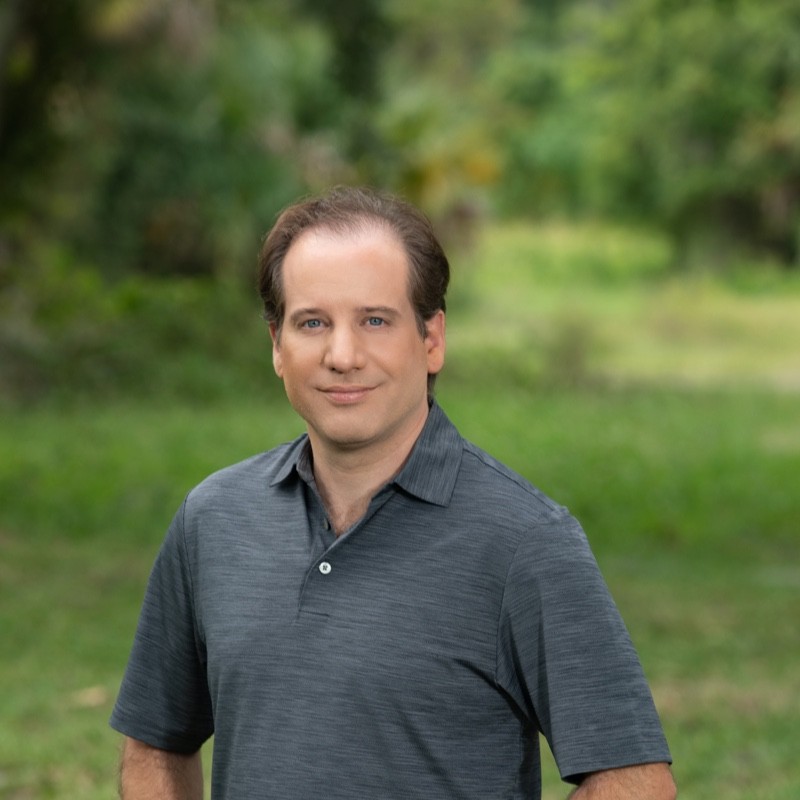 How did your career start?
I've been flying private for over 20 years and saw an opportunity to evolve the fractional ownership model to provide greater efficiency and a better customer experience, so I founded Volato.
Can you describe your company and explain your USP?
Volato is an efficient way to own a private jet. Most private ¬lights are inefficient as missions are not matched with aircraft. The average number of passengers on a private flight is just two people, so seats, fuel and money are of¬ten wasted. The use-it-or-lose-it approach to annual hours in a traditional fractional program also offers little flexibility. If you don't use all your hours the fractional company earns revenue by chartering them out. At Volato we offer our owners ¬flexible hours and a revenue share every hour their aircraft flies a paid mission. We are effectively bringing the benefits of whole aircraft ownership to fractional owners.
Do you have any advice to entrepreneurs starting out?
Trust yourself to be decisive. You will make bad decisions some of the time, but it is always better to be in control of your decision making as opposed to allowing the passage of time make the decision for you.
What do you think business aviation will look like in five years?
I expect the customers' needs won't change substantially – they will simply grow. Though the industry is going to see important changes to be able to support the customer demand – the pilot shortage will have to be solved.
What do you think is the biggest barrier to your growth?
The limited production of new aircraft.
How is your company changing business aviation?
We are bringing fresh ideas that appeal to customers. As we grow and achieve success, others will want to follow our innovations.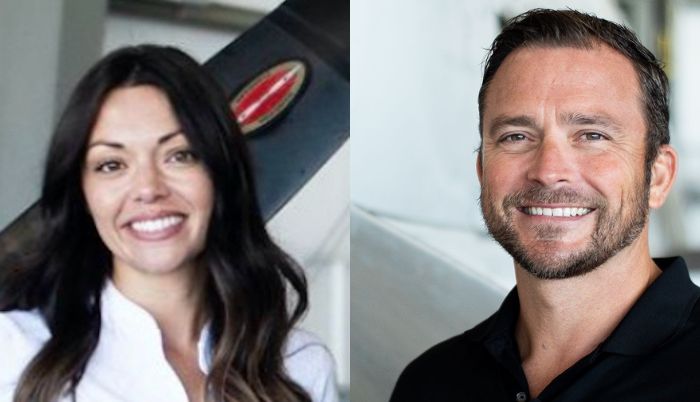 How did your career start?
Trina: I was a regional account manager for the Western US at Universal Weather and Aviation. I specialized in fuel sales.
Dustin: I'm a fourth generation professional pilot. I've flown everything from SuperCubs to Warbirds to Gulfstreams.
Can you describe your company and explain your business model?
Dustin: NOZL is business aviation's first mobile app that provides direct pricing and communication between aircraft operators and FBOs or handlers.
Do you have any advice to entrepreneurs just starting out?
Dustin: Write a list of five reasons you are doing what you're doing. When times get tough, look back and remind yourself why you started this journey. Being an entrepreneur means being able to ride the waves of emotions through the successes and failures. You will find failures more o¬ten than not. Your ability to navigate through them and not give up will define you as a company and owner.
Trina: As a woman in a predominantly male industry, having confidence is key. You will be met with a lot of criticism or if you're lucky just plain disinterest. The only difference between a good idea that is successful and a good idea that isn't is the founder. If you truly believe in it, your confidence about the idea will spread to others.
What are your future goals for your company?
Trina: Our long-term goal is to be at every airport across the world. Soon we plan to have more than 200 NOZL network FBOs in the USA at every high traffic location. We plan to have more than 100 international locations by the end of next year. We have a goal of 10,000 aircraft in the network within the next 12 months.
How is your company changing business aviation?
We are changing the way pilots and flight departments shop for the same gallon of fuel. We have created a platform to give more margin to the FBOs that are the backbone of our industry, while also helping the operator negotiate the best pricing directly with the FBO and their supplier. The fuel industry hasn't changed for decades, just variations of the same thing. NOZL is the future of fuel.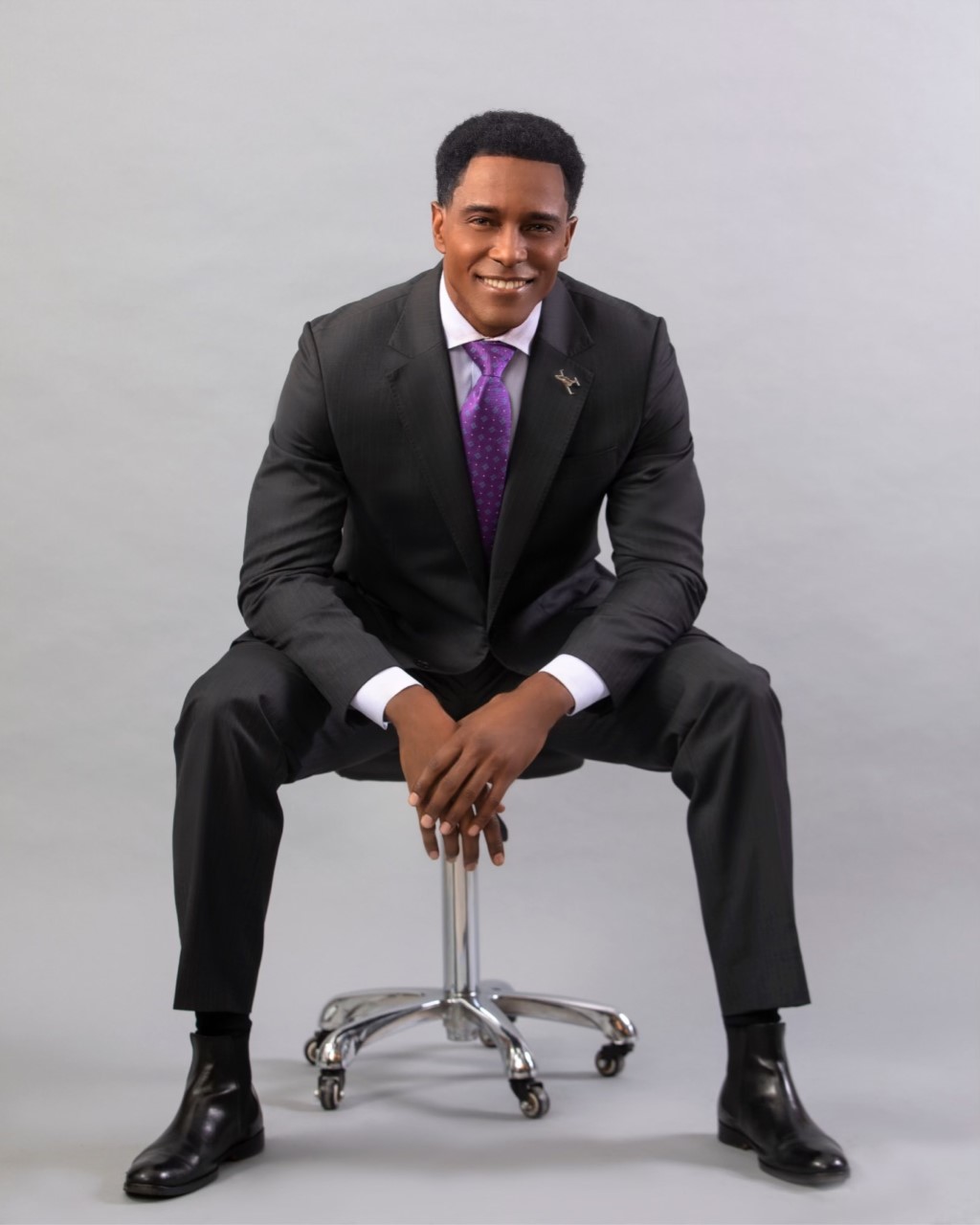 How did your career start?
I've had the chance to do some amazing things in aviation. I've f­lown and landed on every continent around the world, I've taught students how to ­fly formation and above the speed of sound, and I've fired a missile from a single-seat fighter jet, successfully sold multimillion dollar business jets and now I've started my own business. The accomplishments began with my commission in the US Air Force.
Can you describe your company?
Jet It is a hybrid-fractional ownership company in which customers own a fraction of an aircraf­t in exchange for the utilization of a ­fleet of aircraf­t for a number of days annually.
Do you have any advice for entrepreneurs just starting out?
Take your time to plan and prepare a business model that creates value for the customer.
What do you think business aviation will look like in the next five years?
Business aviation is the future of transportation. The premise behind the Jet It business model is that travelers want more autonomy and efficiency. This is what drives the inevitable movement towards more personalized travel. Business aviation will become the new normal.
What are the future goals for your company?
We aim to extend Jet It beyond our current reach of the US, Canada, and Europe.
What do you think is the biggest barrier to your growth?
Aviation is a business of countless controllable and uncontrollable variables. For the barriers which are uncontrollable, the greatest obstacle will be the number of aircraf­t available from Honda, and their ability to support our f­leet.
How is your company changing the business aviation market?
The diversity of the Jet It team has introduced many new ideas into business aviation. We are f­lattered by several new companies introducing a Jet It-like business model. We are encouraged that some of the more established companies in the industry are adjusting their communication and approach to marketing and philanthropy. We believe that these observed changes in the industry are a function of our exceptional team, their widely diverse experience and backgrounds, and the atypical ideas that they are empowered to implement.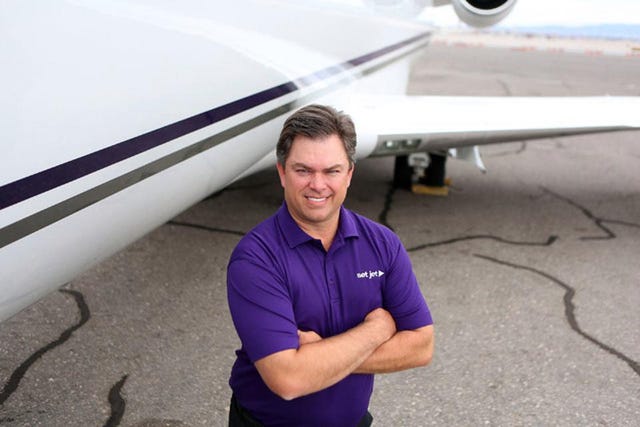 How did your career start in the industry?
I got my pilot licence back in 1985. I've always had the aviation bug and through my career I've run a number of different companies in the USA. We've been talking about the concept of Set Jet for about 20 years. We officially launched it in December 2019 and since that time we've grown pretty quickly.
Can you describe your business model?
We use a membership-based model. Being a member gives you access to our booking engine, where then you can book flights or join other flights and buy a seat on the plane from one of our between destinations. We don't advertise our schedules.
What do you think is your biggest barrier to growth?
Aircraft availability, because there is only a finite number of aircraft pilots. One of the things the entire industry is facing with pilots is training. During Covid-19, when pilots were furloughed and the airlines were shutting down a lot of their training elapsed. So even though we aren't competing directly against them, we are competing for time to get into the simulators to keep pilots current.
Do you have any advice to entrepreneurs just starting out?
Make sure you do your research and that it's something you're passionate about it. You're going to have a lot of challenges and you're going to have a lot of times where you're going to be in doubt, or people aren't going to believe in what you're saying, so don't let the headwinds take over.
What are the future goals for your company?
We plan to continue expanding our membership and then regionalize. We want to take the business to other locations within the USA and internationally. Europe, the Middle East and Asia are the three areas that we're looking at. How is your company changing the business aviation market? We're taking an industry that's been around forever and we're bringing changes. Just like Uber changed transportation and Airbnb changed rentals, we're changing private jet travel.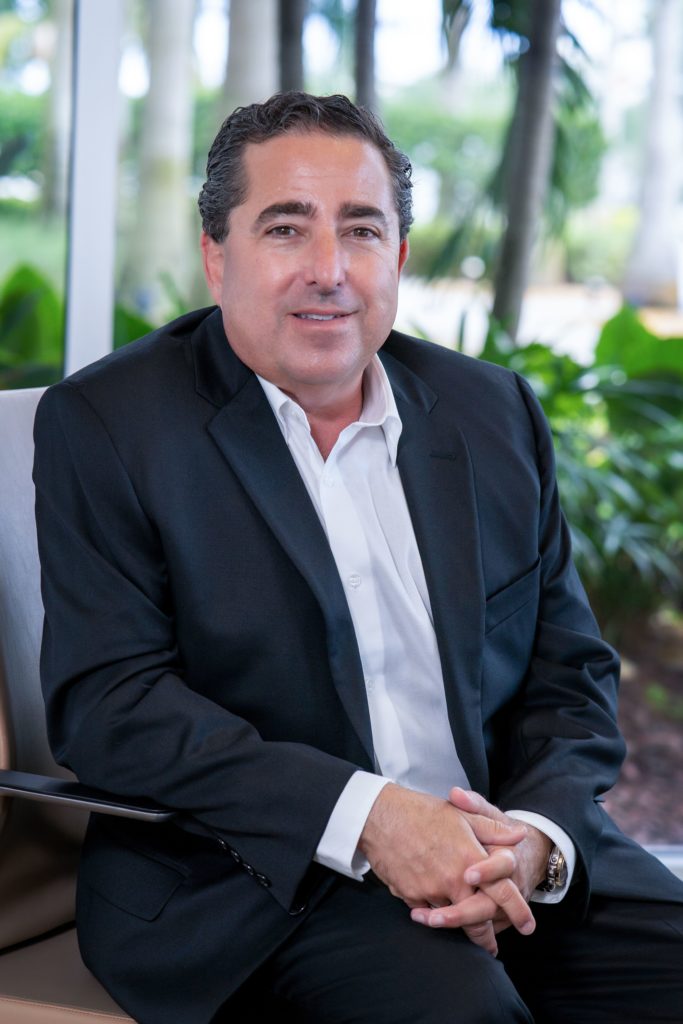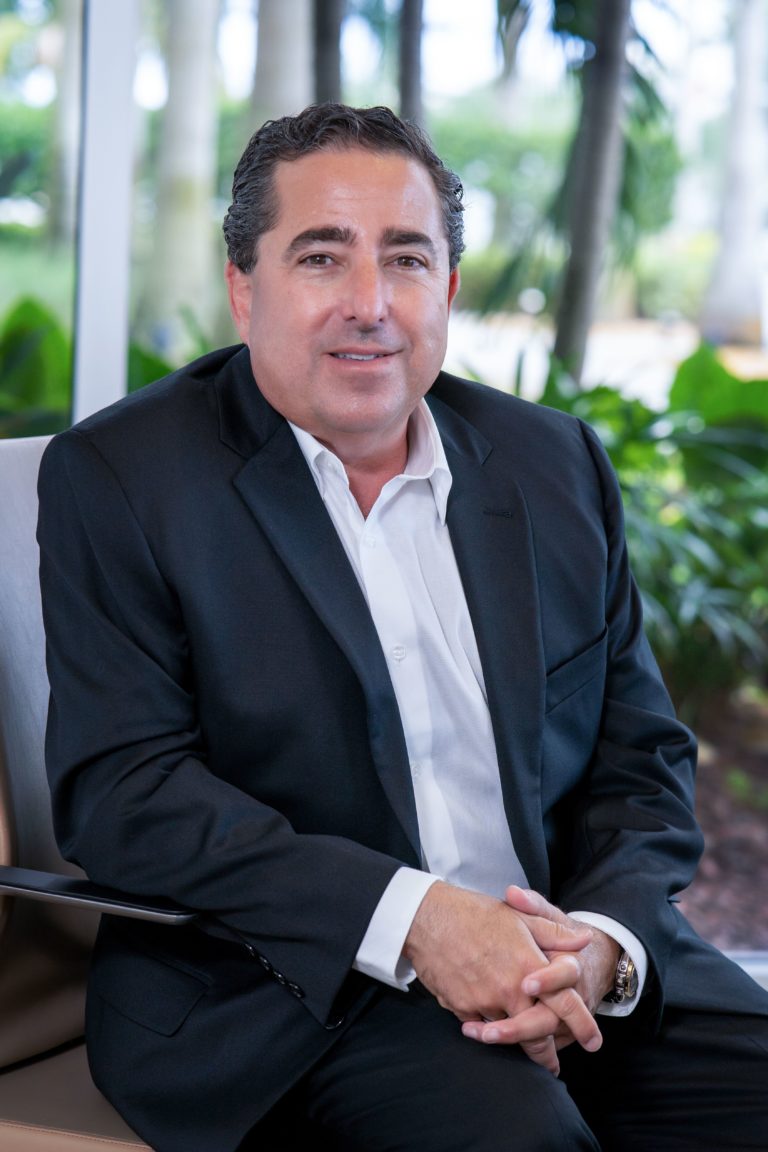 How did your career start?
I decided to become a pilot when I visited the Royal Air Force Museum in London. But I wasn't in aviation as a career. I'm a mathematician and computer scientist. I'm a researcher in artificial intelligence (AI) and I was routing 100 million telephone calls an hour and 14 billion calls a month, on a sof­tware as a service basis. I did that for a decade, and we were wondering, what else can we do with all this firepower? So, we looked at private aviation.
Can you describe your company, explain your business model and USP?
Verijet is the culmination of a decades long journey to increase the speed of door-to-door travel, reduce carbon and noise emissions and open private aviation to more people. We have an industry that's ­lying 40% empty, heavy metal machines for just a few people. This wastes carbon, cost and expense. So, I tackled that part of the industry. My first 10 years was about so­ftware and making the industry more efficient by better routing. VeriJet was founded to ­fly a single engine, light carbon fibre jet. It's about using the right tool for the job. I've been planning for 25 years to change a whole industry. My AI runs the best f­loating f­leet operators in the world. I'm saving 800,000 metric tonnes of carbon footprint every month. That's enough energy to charge 98 billion cell phones.
Do you have any advice to entrepreneurs just starting out?
Ask yourself what you can do for the industry. Be all in and the rewards are there.
What do you think is the biggest barrier to your growth?
There are two barriers. One is the ability to get the airframes. To operate at the scale I want, I need thousands of aircraf­t. The second barrier is I want to put people into a single engine, single pilot plastic 'toy' when they are used to paying for two engines, two pilots and a metal aircraf­t. Changing that mindset has been challenging and eventually getting people to be comfortable with no pilot and just AI, will be even harder.
How is your company changing business aviation?
The aircraf­t we ­fly has one engine, one pilot and made of carbon fibre, so it has a much lower fuel burn. We can do short hops and charge just for the f­light time. Everyone else charges a two or three hour minimum because they lose as much time in their aircra­ft, as if they crossed an entire continent. Everyone asks how are you allowed to do commercial service with a single engine jet? And the answer is, at low speeds, the body of the aircraf­t protects the engine from ingesting birds. At high speed, the air going over the top acts as an inertial separator. The FAA gave us single pilot, single engine authority. We can be single engine because we monitor that single engine exquisitely. We offer crazy levels of safety. Telemetry is transmitted to us within a minute of the plane landing. If there is anything suspicious about the engine, we just take it off and put on another one. Our jet also has a parachute system that blows out of the nose and then lowers the whole thing to the ground.
Comments are closed.
© Copyright Mark Allen Group Limited 2020 | All rights reserved